The work needed to remove these old appliances is typically isolated to the immediate area around the old fireplace – although many of our customers opt to have some veneer stone installed around the fireplace, or up to the ceiling in one of dozens of styles available. Other visual upgrade options include new mantle options, new fireplace accessories, stone arches and more!
The benefits of these high efficiency fireplaces include: increased comfort with upgraded heating ability – up to 3500 sq. ft!, beautiful face-plates and finishes in many different styles, the chance to coordinate your new fireplace with a new finish material such as stone or tile, and many more!
Check out the before and after photos of a few of our recent installs below as well as a few more photos of installed fireplaces.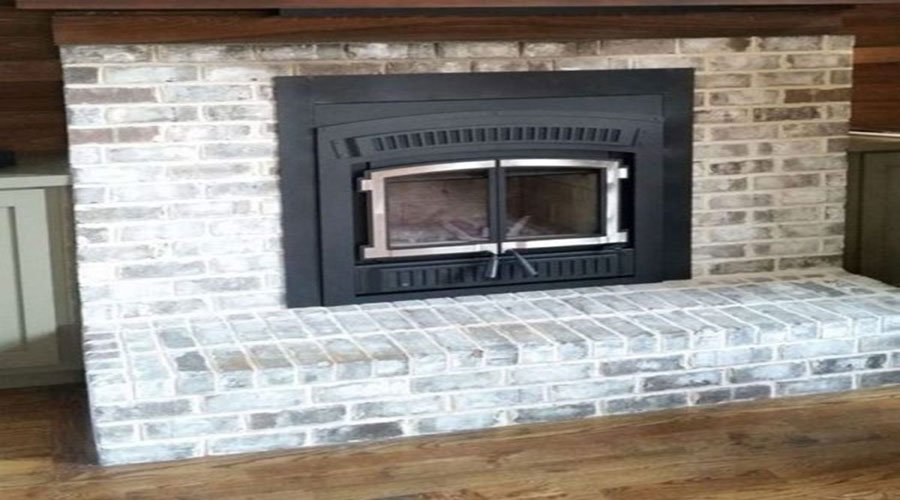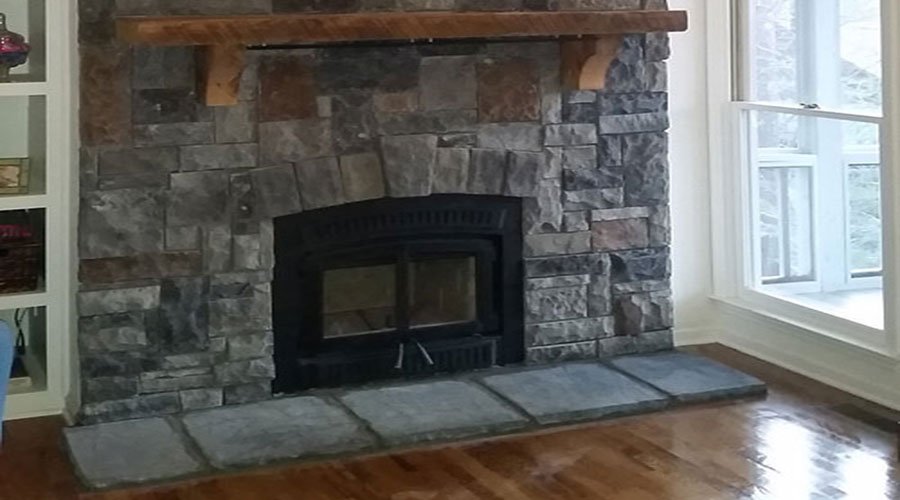 Here is another Ventis HE200 Fireplace installed with all new stone to the ceiling, a new mantle made of reclaimed Pine from an old structure, and a keystone/arch to highlight the fireplace.
Following removal of the existing fireplace, this beautiful high efficiency Hearthstone Montgomery fireplace in Brown enamel was installed. Also installed stone to the ceiling, a new mantle and keystone arch.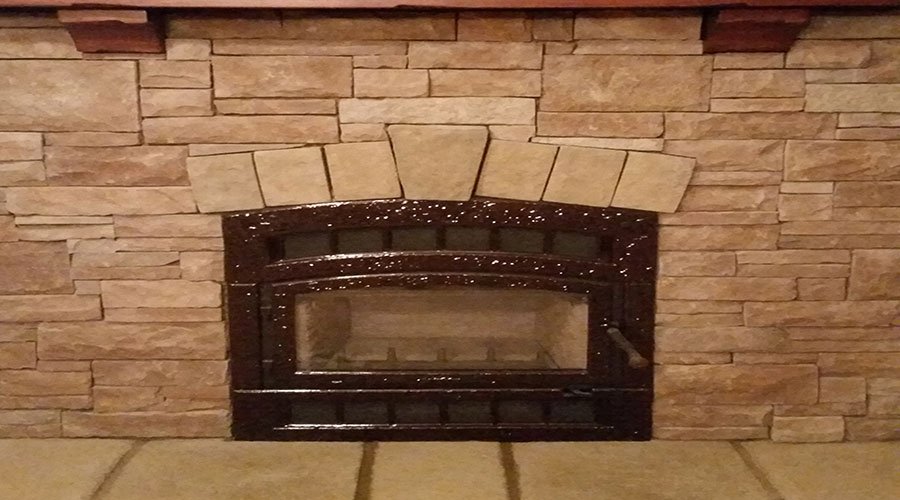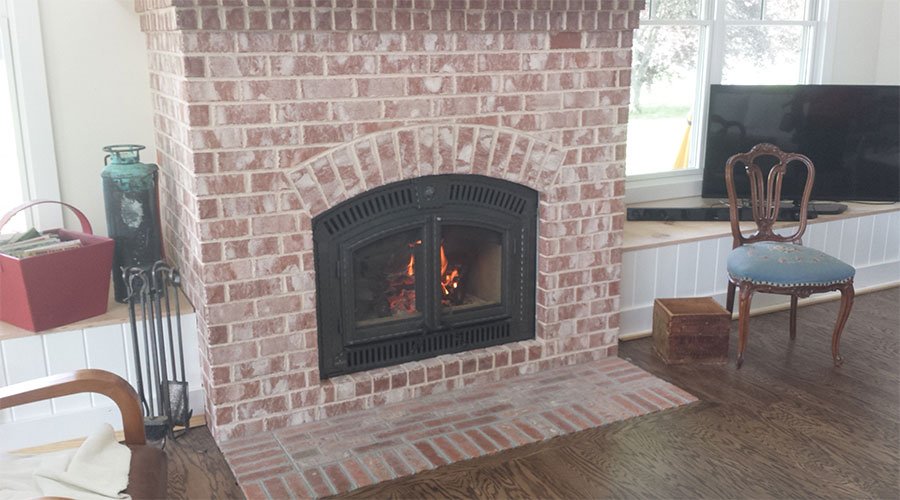 This Napoleon fireplace is a beautiful addition to this new home and will keep it warm for many years.